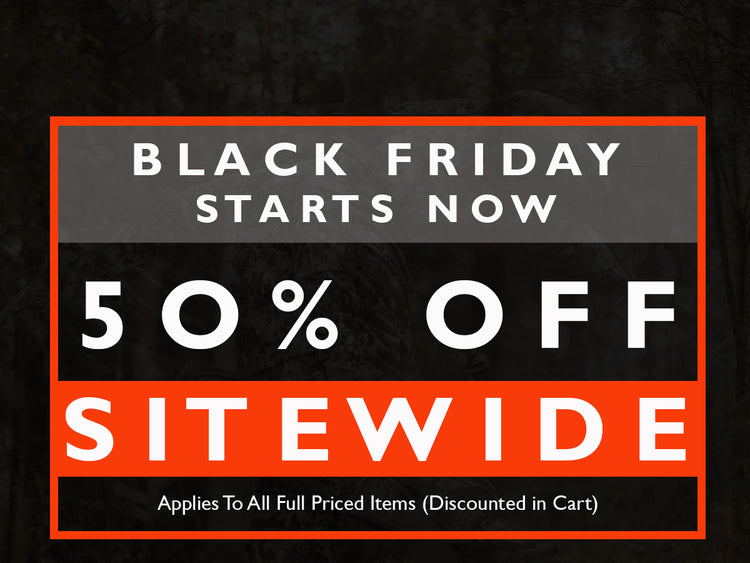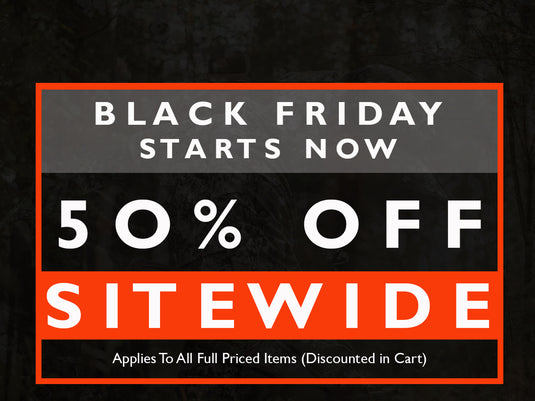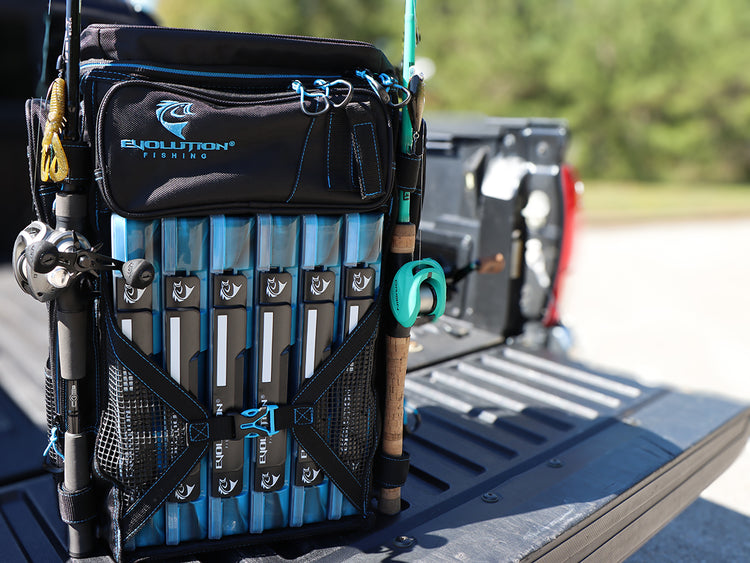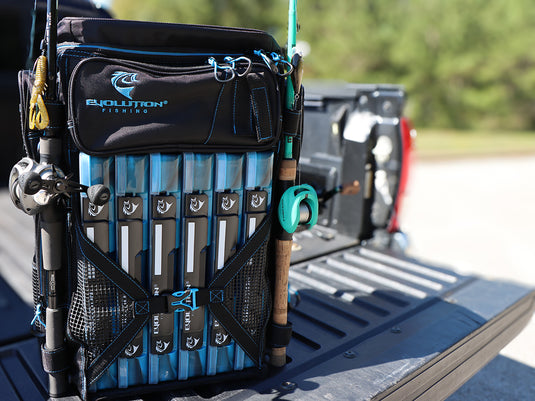 NEW ARRIVAL!

Meet the ALL-NEW 3700 Drift Series Tackle Backpack, featuring our innovative QuikLatch system & now including 2 rod holders.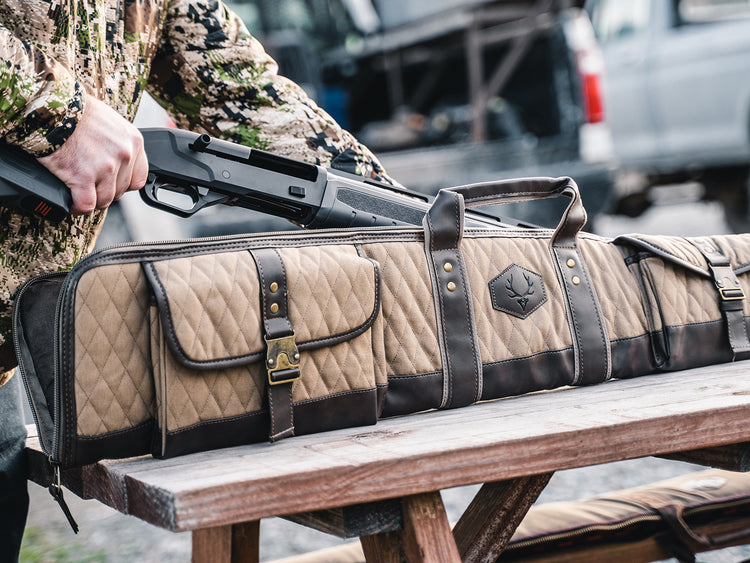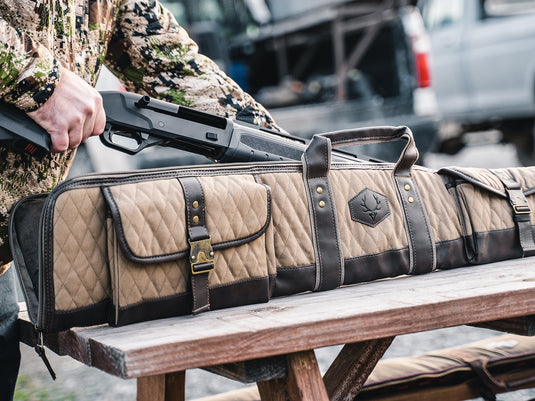 Inflation Buster Deals eVENT is ON!
BLACK FRIDAY DEALS - 50% OFF SITEWIDE
Dive into the ultimate Black Friday adventure with a jaw-dropping 50% off sitewide deal on our top-tier fishing, hunting, and tactical gear (full priced items only). Even our premium coolers are in on this! Elevate your outdoor adventures with premium gear at half the price, exclusively during this Black Friday Inflation Buster Deals Event! Items will be discounted in cart.
Time is running out. Grab your 50% OFF Deals NOW while you can before it ends in :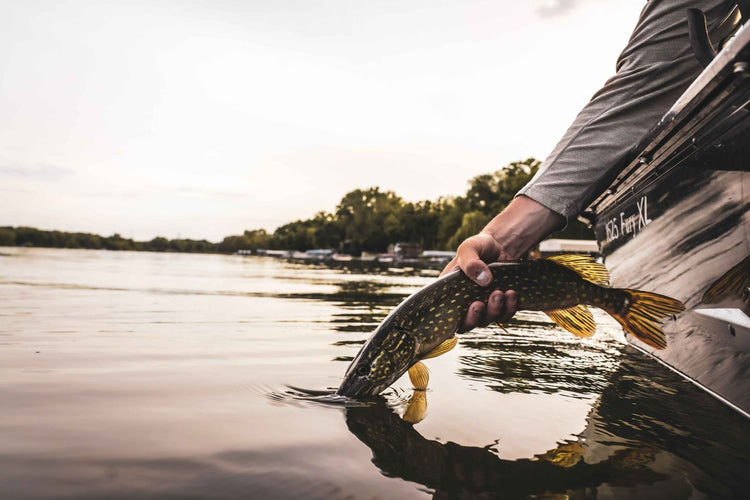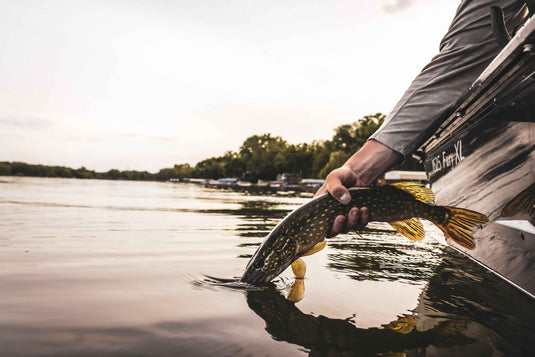 Best Boat/Tackle Backpack
Drift Series 3600 Tackle Backpack : The Evolution Outdoors Drift Series 3600 Tackle Backpack is a storage machine. This combination tackle box/backpack takes a lot of the struggle of hauling traditional tackle and makes it far more backcountry capable...
Wow! this gun case should sell for more money!
President Series Rifle Case : I had looked at sporting good stores like Cabela's, Scheel's and Murdock's and they did not have anything that even came close to this style of a gun case. This gun case is made very well and the velour material and padding is perfect for providing protection for your prized scoped rifle and should accommodate a gun up to 46" easily. Love the quilted sewn canvas and the two nice size pockets with the bronze buckles. If you looking to find a good looking quality gun case, don't hesitate buying this Evolution gun case, you will not be disappointed!
Best Cooler Ever
50qt EVO Premium Rolling Cooler : Lightweight and really keeps things cold. From the moment we got this we used it. We put a thin ice pack on the bottom and side and filled it up. All the weight was from our cocktails and food, not the cooler (like a Pelican)! It made it so even I (female 55) could lift it into and out of my large (read high) SUV. Make sure to lube the zipper.
Very High Quality Tackle Bag
Drift Series Vertical Tackle Bag : This tackle bag has a ton of storage and capacity for a compact vertical bag. I prefer this over horizontal bags because they take up less space in the boat. It is like a high rise building for your tackle storage. Everything is right at your fingertips. No lid to unzip. The easiest access out there. The tucked away rain fly takes care of your tackle in case of rain. Mine also fits right into my storage box of my Ranger boat. The color trays are awesome. I use other colors of Evolutions trays to organize my bass lures. They make 7 or 8 different colors. They material is super thick and very rugged. No one build bags like Evolution. I highly recommend. You will not find a nicer bag out there.
Far and beyond the best organization bin on this planet!
Evolution Fishing 3700 4-Latch Waterproof Tray : Are you looking for the top of the line for a amazing price? These origination bins will blow your socks off. Whatever you are storing, these bins will store it in style! Very well made and designed and sold by an amazing company with customer service that's second to none. Don't waste time scrolling through any more, buy these and buy from Evolution Outdoor!!!
Fantastic Bag for a day on the lake!
Largemouth XL Tackle Bag : This product is fantastic! I love having the ability to take everything I need in ONE bag, rather than needing a tote, or several smaller bags. Having all the tackle trays, and storage compartments really does allow me the ultimate fishing experience.

I'll continue to stick with Evolution Branded products as long as they make them like this one!
Rifle cover excellent workmanship, fit perfect
Rimfire Rifle Case : Excellent fit, zipper and fittings are excellent (Rimfire Rifle Case)
Great Bag
Largemouth Double Decker Tackle Backpack : Bag has made two trips on charters with no zipper fails, lots of room
Quality Product
Rawhide Rifle Case : Good rugged, yet attractive materials. Zippered compartment for accessories. It is rugged and well padded. I use it for my best target rifle.
Brilliant Design & Build
EVA 28" Short Barreled Rifle Case : Perfectly designed. Beautifully built. This thing does its job and does so with high quality materials and a lot of forethought in design. A+.
Great Tackle Box and Fast Shipping!
Drift Series 3600 Red Tackle Tray : Great smaller tackle box! Beautiful red marble color on it, it's perfect for my lures. And you can customize the slots to fit your needs.
Fits Long Guns
Hill Country 54" Rifle Case : I bought this for my Stoeger M3000, which measures 49.75" that won't fit in a 52" case. This case fits my Stoeger m3k even with the red dot installed. Good storage room in the external pockets too.
Great Quality
Hill Country II Green Rifle Case : Case was perfect and what I needed for large sized scope on 6.5 rifle. Liner is top quality and protects gun better than most. Exterior pocket perfect for box of ammo.
Great Product
Flambeau Heritage Tackle Backpack : I have owned several fishing tackle backpacks and never could get all my gear situated the way that I like. This bag is set up perfect for a co-angler, kayaker or just some good old bank fishing. I love the way the top has two fold out bags, this is ideal for soft plastics. Plenty of storage and overall a great bag. Nothing negative to say.
Fishing friend LOVES it!
Drift Series 3600 Tackle Backpack : I bought this for a teenager whom loves to fish. He loves it, its very nice looking with plenty of containers and compartments to store all your fishing lures and gear, made very strong and nice materials!
Quality Fishing Pack
Largemouth 3600 Tackle Backpack : Very impressed, love everything about it. So much room and not too large or heavy. Definetly one of the best on the market if not the best.
Pushing the Boundaries
At Evolution Outdoor, we are dedicated to revolutionizing the way people experience the outdoors. We believe that everyone deserves to have access to high-quality, innovative outdoor gear that enhances their adventure in nature. That's why we take an innovative approach to everything we do, from designing our products to delivering outstanding customer service.
Experience the Difference
Our team is constantly pushing the boundaries of what is possible in outdoor gear, using cutting-edge materials and technology to create products that are lightweight, durable, and highly functional. Whether you're an experienced outdoorsman or just getting started, our gear is designed to meet your needs and exceed your expectations.
Customer Service that take care of you!
You can trust that you're getting the very best gear on the market. So why wait? Explore our selection today and see for yourself how we're evolving the outdoor experience! All orders will ship within 48 hours. If you have any questions, reach out to us anytime so we can help.